Wreaths are a great way to celebrate holidays, seasons or your unique personality. The most popular place to display a wreath is on the front door, but think outside of the box and try hanging on a mirror, wall or outdoor railing during the holidays. The possibilities are endless.
How many times have you seen a wreath that was out of your price range or just didn't have the right colors? Here is an easy way to create your own custom wreath.
I went to a local craft store and purchased a plain green wreath, white flowers, and yellow accent sprays.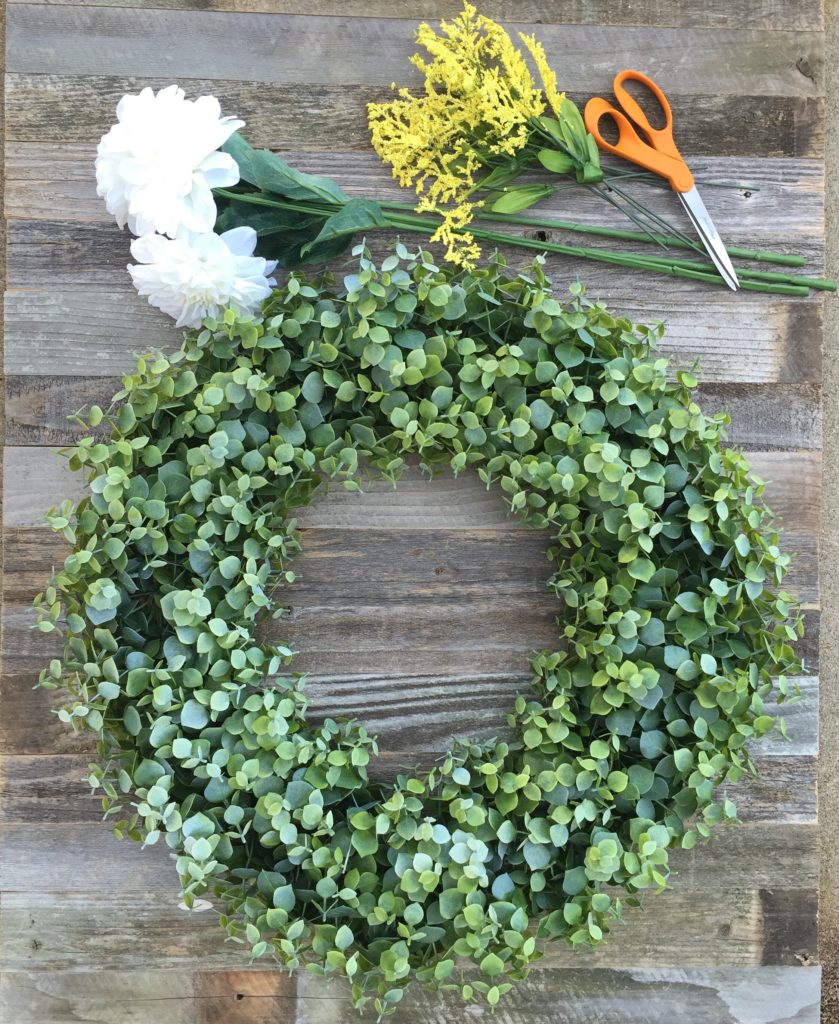 Separating the yellow sprays, I secured the stems by weaving them around the wreath. Using scissors I cut down the stems of the flowers and inserted them along the bottom of the wreath.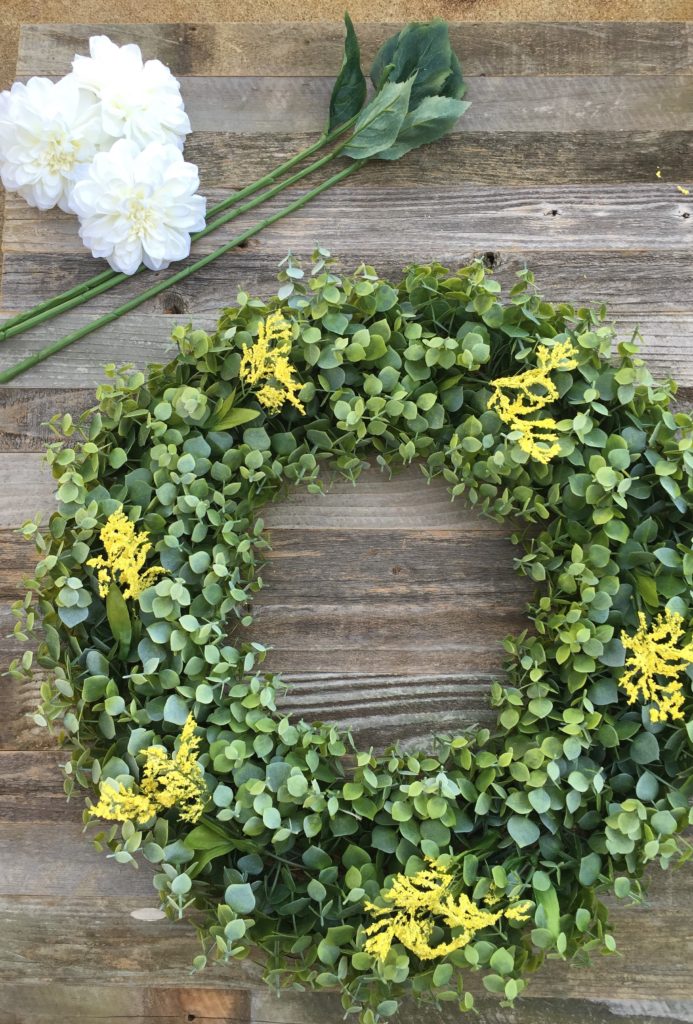 A few adjustments and there you go…..a beautiful wreath!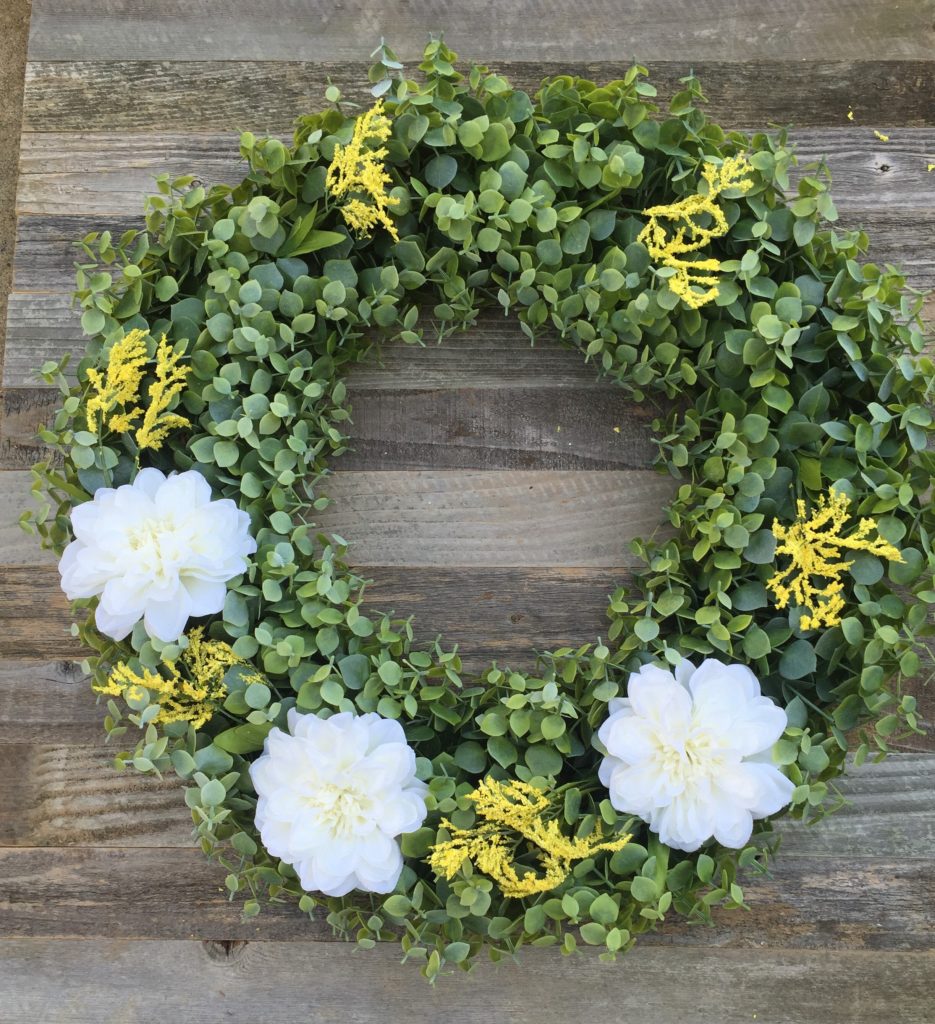 Hanging with a Command Strip allows you to easily remove or make changes.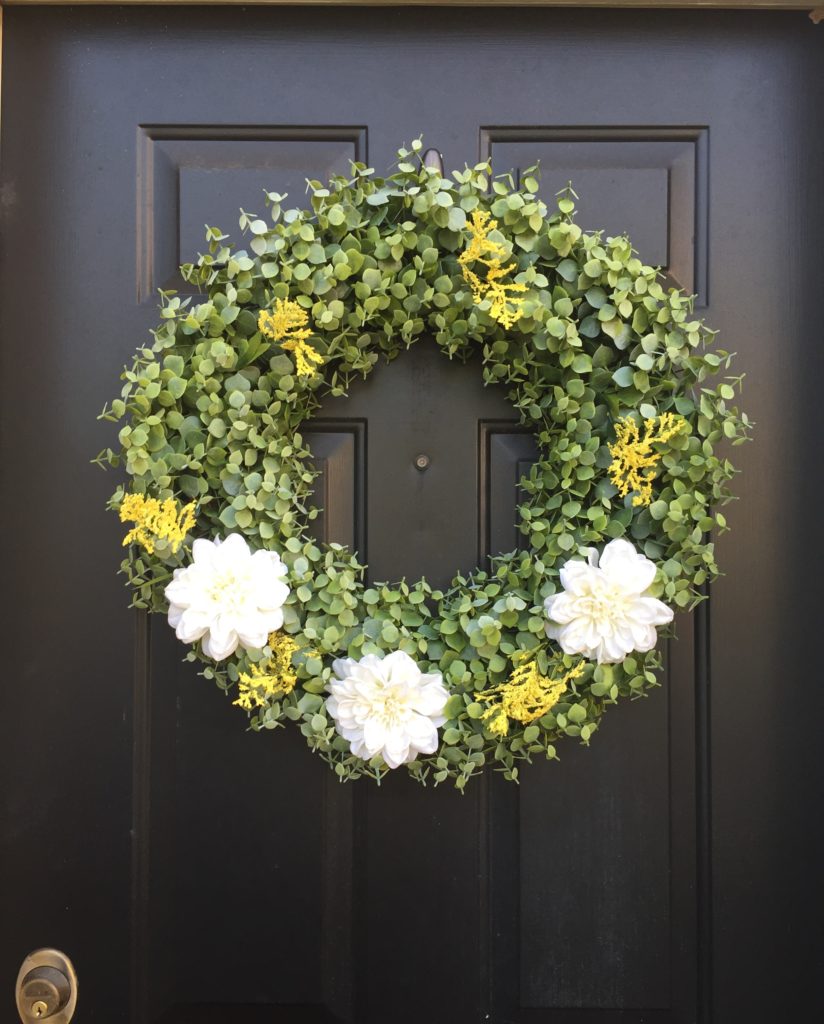 Try hot gluing objects or attaching a large bow to make a statement.
Difficult Level: Easy
Supplies: Scissors, wreath, flowers, Command Strip.
Optional Supplies: Extra decorative items and glue gun.
Time: Less than 30 minutes