While making built in book cases for a client, my grandpa introduced me to this cute little helper.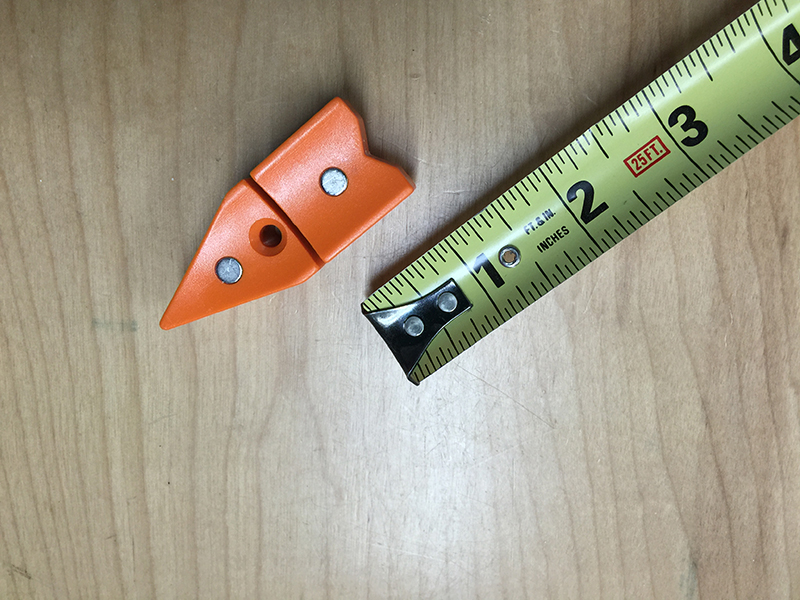 It's called a "Tape Tip" sold by Lee Valley Tools www.leevalley.com for only $5.80. The cabinets have to be square and the Tape Tip helps you measure diagonally.
There is an angled notch on the underside which will hook on to the corner of the unit you are measuring. The end of your tape measure is held securely in the center making a diagonal measurement easy and consistent. It can also be used as a compass and lend a hand when taking a long measurement.